ncreasingly crochet is popping up all over Youtube. Years ago I used to check out Youtube for visual tutorials and that was lovely to have, but those videos were just a few minutes long. Now, I see that we have awesome designers sharing their patterns via video tutorial to support their audience, and others are even crocheting vlog/podcast style. And I find all of this both interesting and entertaining.
Of course, there are some channels I really like and others that I'm more meh about. And usually that has nothing to do with the content creator, but more with the content as it doesn't match exactly what I'm looking for. Today, I want to share some crochet Youtube channels that I really love.
What Am I Looking For in Crochet Content?
I think when I am looking for crochet Youtube videos, I have a couple of things I'm looking for. I want the content to be informative, but I also want to see crochet pieces. However, I don't want to merely be watching a tutorial for a stitch or pattern unless I'm working on that project. So educational videos are great, but if that is all a channel is, I'm passing it by.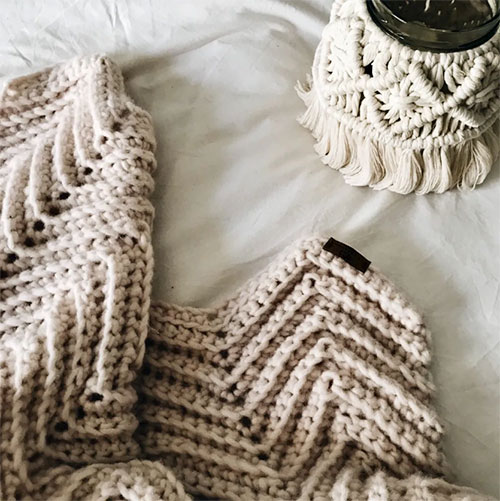 I want informative and fun. I want to see what the designer/maker thinks about the craft. How they feel about the yarn and tools they are using. Get to know their style—do they prefer large projects, smaller ones, projects made for kids etc. I like to get to know them a little.
Now, I wouldn't say my style is goth or black or anything like Kayla's from Alt Knots, but I really like this channel. Her videos include yarn hauls and I like seeing those, especially since you get a little info into what the product feels like and how it works up. She also does little projects the Sally doll from Nightmare Before Christmas and I enjoy watching that because it's interesting to see what others are making in crochet. And of course, she does lives on Youtube, which while I can't attend (Baby J) I do sometimes tune into after for bits after it's streamed. I just like how fun and versatile the channel is and that keeps bringing me back.
I have mentioned before that I love Toni, and I think her channel is so much fun. It has pattern tutorials, stitch tutorials and lots of fun podcasts and yarn snob reviews—my personal favourite! I love seeing what Toni is stitching up and hearing her thoughts on yarn from a variety of brands and her outlook on the craft as well. She has some fun projects that she brings to life in real-ish time with us, such as her scarf that Siri chose the colours for and her temperature blankets.
While this is more of a knitting channel, I do enjoy watching Baily from The Copycat Stitch as she shares the kind of problems all of us fibre makers face—such as endless piles of UFOs, playing yarn chicken, struggling with new skills or crafts. Her UFO challenge was really inspiring (though I have failed to start one of my own) and seeing her finished pieces is such fun. Plus, I love that she switches it up and shows us things like decorating for Halloween and her struggles and wins with sewing. Which is a craft I'll never take on.
Suggested for You: Crochet Instagram Accounts I Love
I really really like this channel. I love the interviews Nicki does with other designers and makers and hearing their stories. It really highlights how ANYBODY with a passion for crochet can make a business out of the craft. And how varied those businesses are, and to me, that is huge. I'm still building my business, still budding as a designer, still learning. So when I get imposter syndrome, Nicki's channel really helps. Nicki also has super helpful tutorials and really creative ideas so her channel is a lot of fun as well.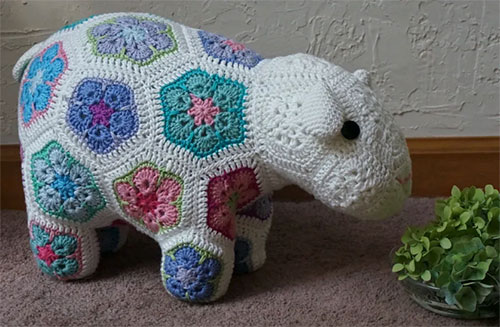 Now, while Michelle doesn't do the vlog style videos that I really love, there is really no one better when it comes to pattern videos for GORGEOUS projects with easy to follow instructions. And, she has such a variety of projects from kids cuddly blankets with animal hoods and mittens, to pillows and home decor as well as sweaters that will take your breath away. I look at her stuff constantly for inspiration—I aspire to be as creative and polished as Michelle one day.
Final Thoughts
Crochet Youtube is both educational and fun. And that's what I really love about checking out crochet on Youtube. I've even thought of making my own Youtube channel, but I feel like I have my hands full with two blogs and a baby and a full time job—my mat leave ends after Christmas. But I love seeing what others are up to, getting that inspiration and encouragement and learning more about a craft I love. If I did create a Youtube channel, I think I would want it to be more vlog/podcast style and just a mish mash of everything I'm doing and learning in my crochet life.
What Youtube channels do you love? Please share in the comments!