Crochet and knit are lovely hobbies, but for some of us, they are more than causal hobbies. When I first started crocheting, I knew nothing about yarn weights, the various fibres I could use, and could barely read a pattern. I've come a long way—as we all have when we really learn the craft of crochet. Because it is a craft, in the same serious way that we say writing is a craft. It's a skill you cultivate over time, acquiring more skills, perfecting techniques and honing the craft until you can crochet—or knit—even complex patterns.
*This post may contain affiliate links to support the cost of this blog. At no cost to you, I may make a small commission if you purchase through these links.*
To be honest, I don't know if I'm an expert yet—there is always more to learn, different ways to grow. This is true in life and in crafting, regardless of the craft. But what I do know is that what those of us who aspire to be "experts" need is different than those of us who are causal crafters or just starting out in crochet.
Yarn Winder and Swift
Usually when we buy yarn, it's already wound in a way that we can work directly from the ball or skein. Some "balls" of yarn come in cakes, others in donuts and still others in classic or bullet balls. But if you start purchasing speciality yarns, especially hand dyed yarns, you'll going to find that this yarn generally comes in a hank. And that means that you have to open up the hank and wind it by hand before you begin your project.
This is time consuming. And whatever you do DO NOT ever try to work from the unwound hank. You will regret it greatly.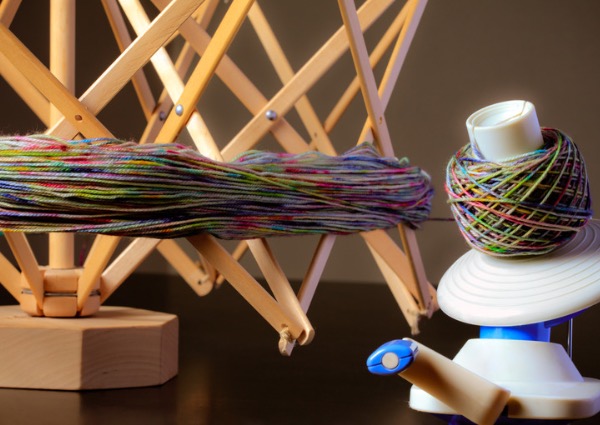 And that's why crocheters and knitters need a yarn winder and swift. I made due a long time without a yarn winder or swift and sometimes by the time I hand wound my hank into a ball, I was too tired to be bothered to start my project. And there were times I had to deal with untangling my yarn as hand winding can sometimes cause tangles if you don't do it right, which I did not know as a rookie. And getting it all wound up took so long and was so frustrating I then didn't want to start the project which sort of moots the point of buying that lovely yarn!
I now use the Knit Picks winder and swift and I have to say, winding a hank of yarn into a cake of yarn is quick and satisfying. AND I get to start to my project right away too! Therefore, I do believe for the crocheter or knitter that really wants to elevate their skill set and crochet with higher end yarns, a swift and winder are essential.
Hook Sets, Notions
In all honesty, the best thing you can do is have a good set of crochet hooks. There are TONS of options out there but my personal favourites is the Clover Amour hooks. Though I am very partial to Furls hooks as well. While you can make do with more inexpensive sets, it's worth investing your money into tools that are ergonomic. Your hands, wrists, arms, neck and shoulders will thank you. Also, tools that are well made will allow you to achieve more consistent tension and a finished piece that looks luxurious—plus you'll fly through your stitches.
You might also want to invest in other tools like tassel makers or a lucet fork—you can find a ton on Etsy. I highly recommend a gauge swatch tool as once you start making sweaters, you really need this handy tool in order to help you gauge and then make your garment to size.
I have all of these items in my own crafting collection and I have found that having them has improved both my making and designing and just really juices up my creativity. Having tools has allowed my craft to grow and my ability to create functional, professional pieces really develop. Tools are something all crafters should add to their collection.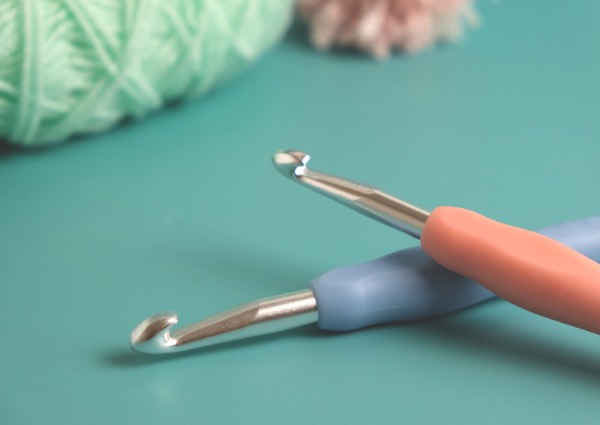 Blocking Tools
As a newbie crocheter, I had no idea what blocking was or how to do it. I didn't even know the term. I was really green back then! Later, when I did learn, I thought I could get away without it because I wasn't making wearables. I was also really afraid of somehow ruining my project by blocking it.
But, I later learned how essential blocking is to really finishing a piece. Blocking allows the yarn to open up and bloom and give your pieces a better shape and overall look. It's especially helpful in helping with fit when you making sweaters. So all crocheters who really want to achieve a hand made look need blocking tools.
Blocking tools consist of blocking boards and pins and of course, some kind of wool wash. Since I started blocking, my pieces look so much more finished and professional and are pieces I wear a lot more often.
Books
I left books to the last item on my must have list because of course, you don't really *need* books. You can find a lot of information on the internet or from your local library. But I truly believe that there are some books every crocheter—every crafter should have because I myself have largely learned so much from books and continue to do so. Books allow us to really delve into crochet as a craft, and become fibre artists.
Crochet stitch dictionaries should definitely be in your crochet book library. There are many out there, and I think that stitch dictionaries are so useful. They provide written and chart instructions for how to create simple stitches like your single crochet, to other stitches like the Suzette stitch or the popular linen stitch.
There are also tons of books you can get for various techniques in crochet as well—amigurumi, mosaic, and Tunisian being just a few. You may even want to sign up for a subscription to a catalogue or magazine like Annie's. Often these are well worth your money as you can access patterns and sometimes workshops and classes. And if you are a crafter looking to grow your skill set, seeking out new techniques, designs and patterns is going to be something you do on a regular basis.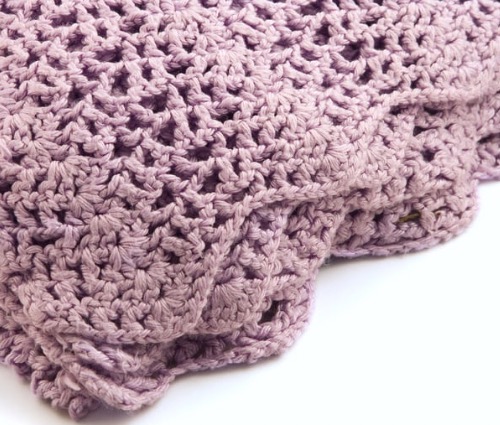 Final Thoughts
I honestly love crochet and have loved learning more about the craft over the years. I went from crocheting with only basic stitches and budget yarn to branching out into following patterns, sometimes using yarns with merino wool or cashmere or alpaca. It allowed me to see how much you can do with the craft of crochet once you have the knowledge and tools. So I started researching more—reading about yarn weights, experimenting with different hooks, trying out more complex patterns, learning about gauge and garment making. All of this lead me to eventually acquire more tools to really finish my projects and allow my projects to look less homemade and more hand made, which really is what we all want as crafters.
What tools do you think every crafter needs? Share your thoughts in the comments!