The linen stitch is another favourite stitch of mine, and is super easy to hook up. This stitch creates a nice woven material and reminds me a bit of knit, even though it's clearly crochet, and is perfect for blankets or sweaters. In fact, I made my baby's first blanket using this stitch. The moss stitch is a combination of chain and single crochet stitches and is perfect for the beginner looking to spread their wings a bit. You can't just double crochet forever after all.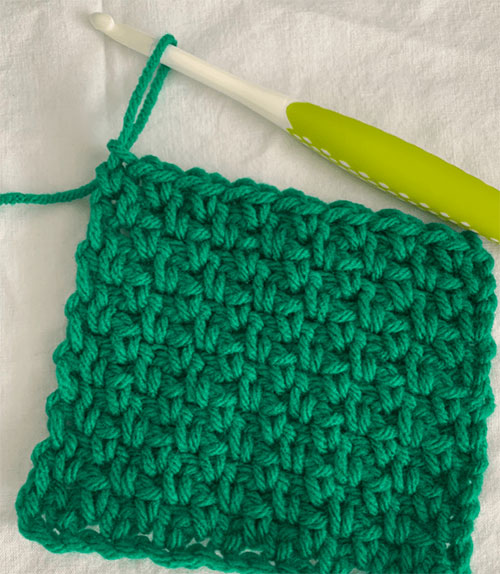 It's always amazing to me how crochet can create so many different textures and different types of fabric using all of the basic stitches we first learned when we learn to crochet. In this series of tutorials, I really want to dive in and share with you some stitches that are going to make your crochet projects more diverse and a lot more fun. Some stitches, like the moss stitch, are great for drape while others like the crunch stitch are great for texture.
Before we start, a couple of things to note about this stitch. You need to start with an EVEN number of stitches, and you end each row on a single crochet. Also, since we begin crocheting in the fourth chain from the hook, be sure to crochet a long enough length for the project you are working on, or it might end up looking and fitting a lot smaller than you want.
Shall we dive in? Lets!
Moss Stitch
Materials
Worsted weight yarn
6.00mm hook
Yarn needle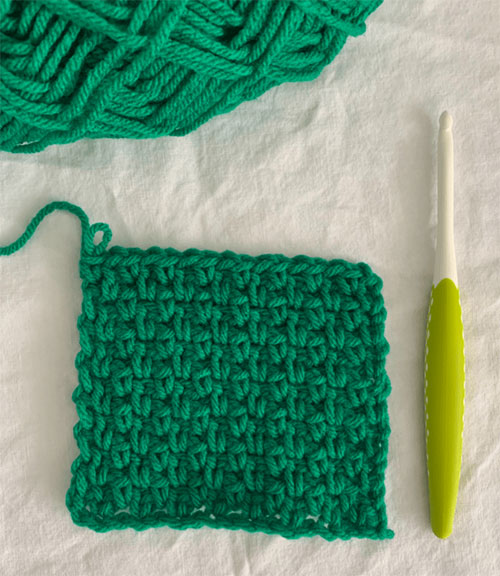 Technique
Start with a foundation chain of an EVEN number, as stated above.
Row One: Sc into the 4th ch from hook. *Ch 1, sk 1, sc into next, repeat from * til end, with a final sc in the last chain. Ch 1.
Note: Some tutorials will have you chain 2 at the end of each row, but I feel that you get a wobbly looking edge, so I chain 1 and get a more even edge. Try both and see what you think or like! But I think the chain 1 is the better choice 🙂
Row Two: Beginning the first ch sp, sc into that sp; *ch 1 and sc into next ch sp. Repeat from * till end, ending with a sc in the ch sp between the last sc and the turning ch from previous row.
Repeat row two for pattern.
As you can see, it's a really easy stitch and look lovely too. I love how projects with this stitch turn out and there's really nothing complicated about this stitch, making it perfect for beginners. Learning stitches is a great way to up your crochet game, but it also to begin to see the possibilities in crochet, and how pretty crochet truly is. It is certainly no longer old fashioned or something grandmas do, and I love that crochet has taken off in such a big way.
Which stitch would you like me to focus on next? Share in the comments!
Happy hooking to you and be sure to follow me on Instagram and share your creations using #prettyincrochet