If you love merino wool, you will love Knit Picks Swish. Honestly, for me, nothing tops merino wool. It's just such a nice fibre to crochet with, and makes beautiful fabric. And merino wool tends to be not just soft and squishy but is really soft and squishy. And who doesn't love that in a yarn?
*This post may contain affiliate links to support the cost of this blog. At no cost to you, I may make a small commission if you purchase through these links.*
I've recently been using Knit Picks Swish in a project, and not only is the yarn utter perfection when you touch and feel it in its nice little bullet skein, but while you are working with it and when it's hooked up, it is just the most lush experience. The yarn is heaven in your hands and feels so good in a finished piece.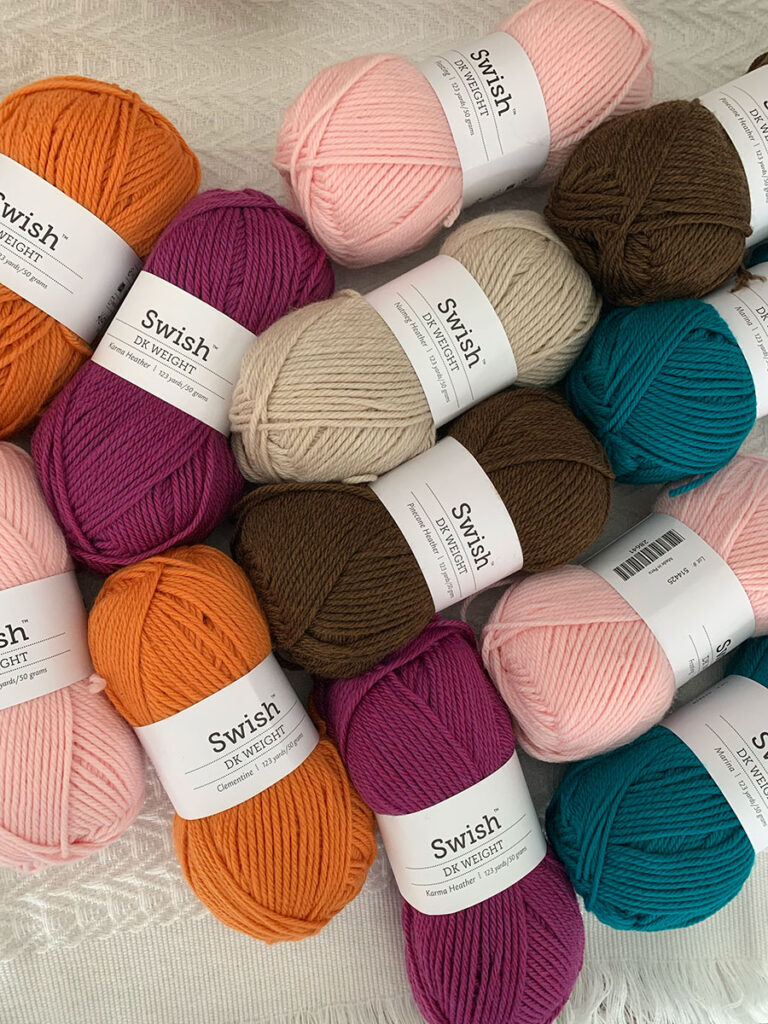 Yarn Specs
What you'll first notice is the squish to this yarn. That's because it's made from 100% super wash merino wool. At 50 grams a bullet ball, you get 110 yards (100 meters) of this bouncy and glorious luxury yarn. There are over forty colours available too, from neutrals to bright colours to darker shades and pastels which makes this yarn really great for a variety of projects. This yarn is worsted weight, meaning it works up fairly quickly but isn't super bulky. Honestly, it's got everything you could want in a more luxury yarn.
Pros
You don't get a ton of yardage in these cute little balls, but I don't mind because this yarn blooms when you work it up and costs $6.99 USD. So it is a tad more on the pricy side, but you are getting 100% merino wool, so the price isn't outrageous, all things considered. Swish also has great stitch definition and would lend itself well to blankets, sweaters and cozy accessory pieces like hats and scarves.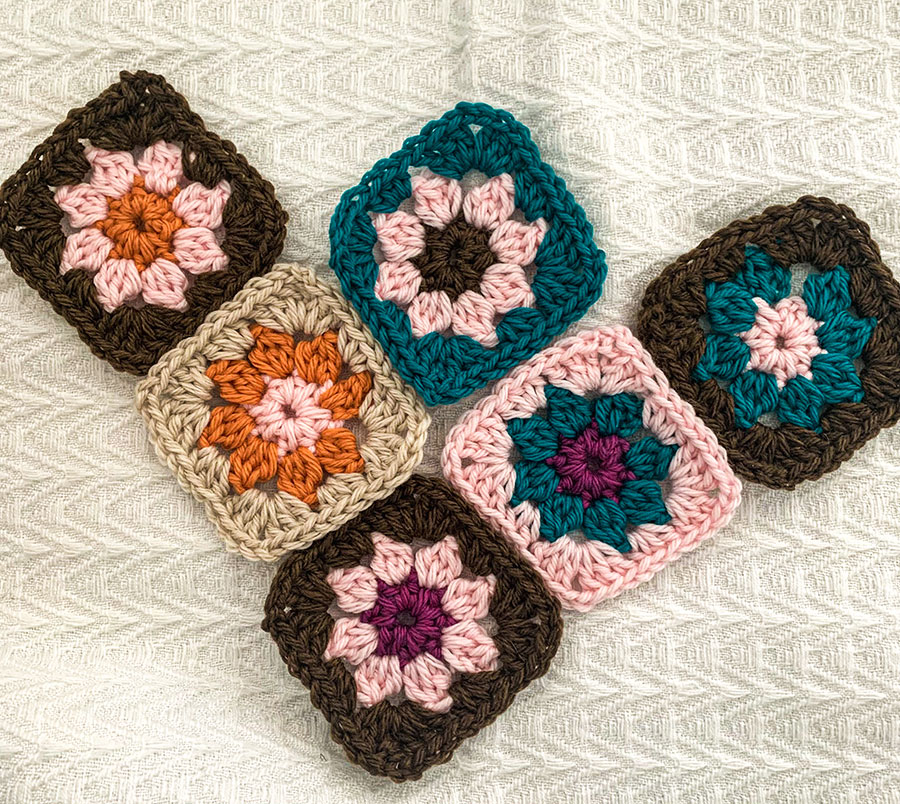 As well as having lovely stitch definition, the yarn has great drape too, making it perfect for just about every project you would want to use merino wool for. I'm currently using this for a granny square shawl, and I am loving the feel of this as I hook up the squares.
Cons
Honestly, I can't think of any. If you are a budget yarn crafter, you might think this is too expensive, especially for the yardage. But other than that, I can't think of a single con as this yarn hits all the things we want–colour choice, softness, quality. For myself personally, I save yarns like these for special projects because it's just too nice to throw into anything. But for a cozy shawl or baby blanket, this yarn is precisely want I would want to use.
Conclusions
This yarn is truly great, and I honestly do love it. I am partial to merino wool, as many crafters are, but I've also worked with merino wool that splits and is a little too loosely woven to lend itself well (or at least easily) to crochet, but that's not true with Swish at all. If you do want some yarn for an extra special project, consider this baby soft and squishy yarn.
Be sure to follow me on Instagram and my other socials to stay up to date on everything I'm doing!