If you have been following me on Instagram (which I recommend) then you will have already seen this piece and it's evoluation. And, I think this brain child of mine was born solely because once upon a time, I didn't buy enough yarn.
*This post may contain affiliate links to support the cost of this blog. At no cost to you, I may make a small commission if you purchase through these links.*
It happens. You're in the yarn store, you know what to make something and you pick up some yarn. In this case, I knew I wanted to make a bag, but I didn't have a pattern picked out. I figured two balls would be enough. But, fast forward to the future and a UFO later to a day when I realized that I didn't have anywhere near enough yarn for the pattern I had been working up.
So I decided to create my own bag and pattern. Because why not?
Pattern
The Desert Camel Bag is made using only three skeins of yarn, and it's straps are customizable to your preferred length. I really wanted to showcase some texture with this project, and after playing around with different stitches and ideas, I settled on a favourite stitch of mine to create that textured effect that really makes the bag stand out.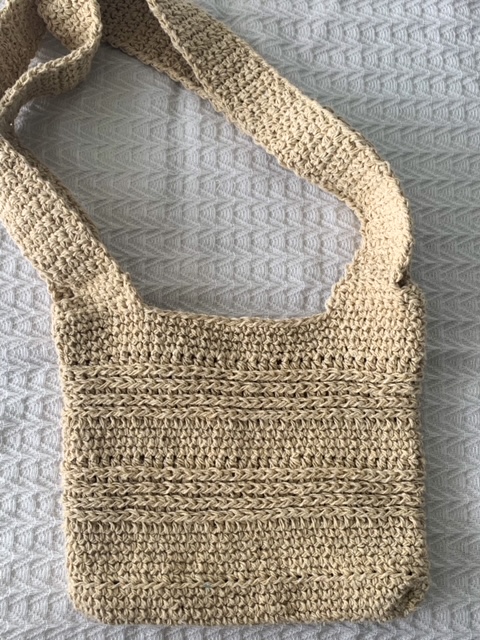 The pattern is more intermediate in skill ability, but I do believe that a confident beginner+ can knock this pattern out without difficulty.
Pro Tip: Read the pattern through in its entirety once before starting to get a feel of the skills you'll need and techniques. If you are confused by any of the directions, don't let that deter you! Much of it will become apparent as you are working up the pattern.
Made with 100% worsted weight cotton yarn, the bag is durable and lightweight and is perfect to pack as a little vacation bag for those sunny days at the beach, or hitting the shops. I wanted to create something that was light and small so you could slip in the essentials—wallet, phone, lipgloss and a pair of sunglasses and just head out and enjoy the bright summer days. I used Borgo de Pazzi Amore Cotton but you could switch that out for Lily Sugar and Cream cotton yarn easily enough, or another other yarn that you might use for making kitchen cloths.
Materials
Borgo de Pazzi Amore Cotton, 3 skeins in colour
4.50mm hook (Try the Furls NEW Gemini Streamline Resin hook)
Yarn needle
Fabric piece (optional)
Snap button (optional)
Measurements
Gauge is not super important for this project but is as follows:
Gauge: 13 st in 13 rows
Finished Dimensions: 10″ wide. Length will vary depending on your strap length.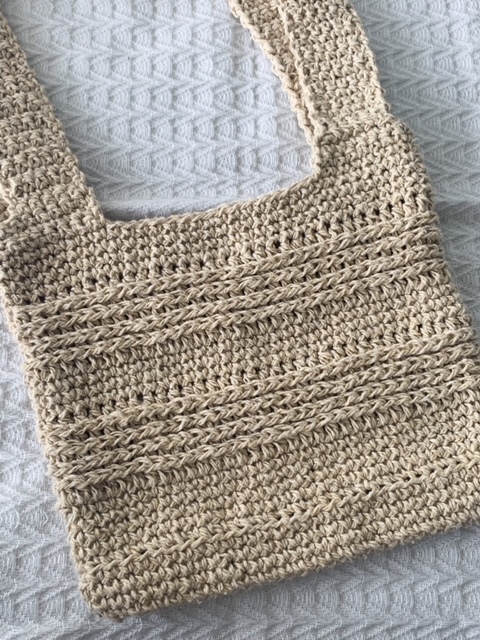 This is a fun project, and one that is interesting enough to keep you engaged as a maker, but also easy enough that everyone but the very beginner can make–and even a determined beginner can make this if they are willing to learn on a steeper curve. Will you be making one? Let me know in the comments below!
Follow me on my socials to stay up to date and be sure to subscribe to the newsletter while you're at it!