If you are just starting out in crochet, you'll need a few things to really begin learning this craft. Luckily, you don't need much and finding these items is easy. You can just head into your local craft store and you'll come out ready to begin crocheting.
Some tools in crochet are more essential than others—for example, you can't crochet without yarn and a crochet hook. Later, you might want to invest in a yarn winder. But a simple hook is great to just get you started. Let's dive deeper into what you'll need as a beginner in crochet.
Learning anything new can seem challenging (and even impossible) when you first begin, but the right tools will certainly help you with the learning process and help you succeed.
Crochet Hooks
Obviously, you'll need crochet hooks to get started in learning how to crochet. It's important to be aware that not all crochet hooks are created equal. There are plenty of cheap hooks out there that might hinder your learning as they might split the yarn or have a mouth that isn't great at catching the yarn. It's best to get a hook from a brand that has long been producing hooks instead of just buying the cheapest one from Amazon or your local craft store.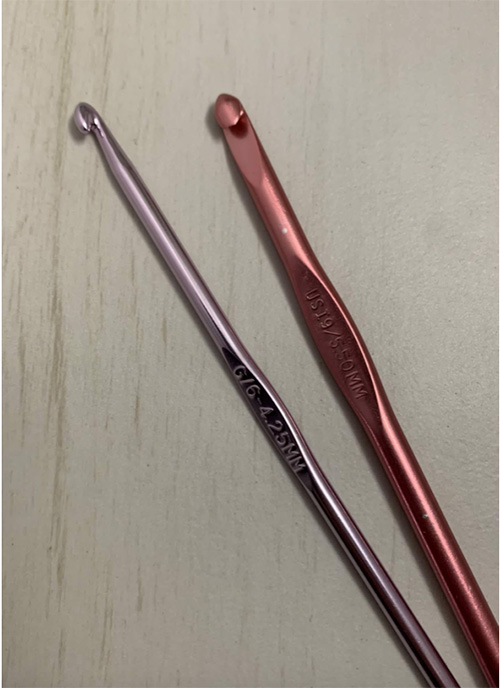 Boye and Susan Bates are both brands that crocheters have been using for decades and can be relied on to make the process easier for a beginner. Of the two, I prefer Susan Bates, but preferences vary of course. I found learning easier with the Susan Bates hooks and would recommend then to any beginner.
Buying just one hook is perfectly fine, but be sure to get a size between 5.00mm-6.00mm as these sizes will be comfortable and easier to work with if you are just starting out, and are the appropriate size for worsted weight yarn, which most beginners start out with. Or, you may want to get a set which can vary in price from less than twenty dollars to fifty and more. For the beginner, a basic set from Susan Bates is a perfect starting point.
Yarn
I recommend starting out with a worsted weight, or number 4 yarn. I think this yarn weight is best because it's neither too thick or thin and you can make a variety of projects from this weight—from scarves and blankets to toys and hats and bags. Using a basic acrylic yarn is economical for the beginner and you can find these yarns anywhere. I suggest Lion Brand but there are a lot of great brands with good acrylic yarn. Later, you can progress to using yarns made from merino wool or other natural fibres.
If you aren't sure what I am referring to when I say yarn weight, don't worry. It simply refers to the thickness of the yarn. The thinner the yarn, the smaller the hook you are going to use. For example, if you are working with yarn that is thread thin, you'll be using a hook with a very thin diameter such as 2.00mm. If you are using chunky, thick yarn you may be using a hook that is 12.00mm or even larger. The yarn weight is on the label, as is a recommended hook size.
Tape Measure
Having a tape measure is important to help you obtain gauge. I've often said I don't fuss much with gauge, but honestly, in this respect, I've been my own worst enemy in my crochet life. Gauge is really important—sometimes even for projects you really don't think it will be—to how your projects fit or drape and can save you a lot of headache in your crochet efforts.
You can, of course, get a tape measure from anywhere, including a dollar store, but getting one from a good brand is important too as I've heard some crocheters say that not all tape measures are created equal. So getting one from a fabric store or a yarn brand might be a smart bet.
Nice to Haves
The above three items are really all you need to get started in crochet, but there are some other crochet tools that will help you keep organized and help you grow in your craft, such as,
Project bags
Yarn winder and/or swift
Multiple sizes of crochet hooks (you'll find you'll use a couple of sizes more than others)
Yarn needle
Scissors
Stitch markers
Beginner stitch books
Hook organizers
Yarn Bowl
Row/stitch counter
Yarn ring guide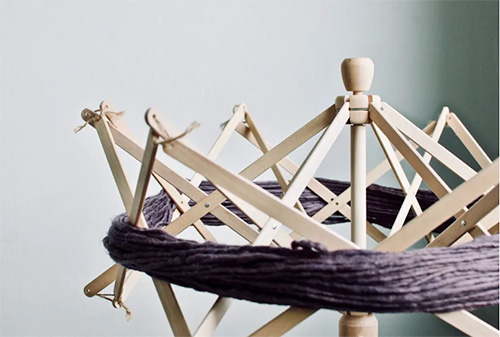 Crochet is a craft that has captured my heart and really soothes my soul. I find it an excellent way to practice mindfulness and self care. The more I crochet, the more I feel calm and I do recommend this as a form of healing for those suffering from anxiety and depression. I use many of the tools I have listed, and find the more you crochet, the better you become at the craft and the more you can tackle—practice makes perfect. Having the correct tools really helps you grow and improves your technique, allowing you to do express yourself in ways you never expected. Do consider starting simply and then acquiring more of the tools, but it's just as good to start a little big—with a hook set for example—and acquire as much as you want in yarn or tools. It's all up to you. 
Is there anything else you might recommend to the beginner in crochet? Share your thoughts in the comments below!