Hello friends! 2022 is coming to a close, and a new year is rolling up. I honestly cannot believe that this year is nearly over. It seems just yesterday I sat down and revamped Pretty In Crochet and began to design crochet patterns again. And it's been a journey for me both as a designer and a maker and of course, as a blogger and a mom. I've learned so much about myself and what I want for the future. 
Especially my crochet future! I mean, crochet is such an important part of my life. And while I have been exploring things this year—trying to make wearables, learning about how to make wearables, working more with fingering weight yarn, playing with colour work and exploring Tunisian crochet—I've been reflecting on what I am doing as a designer and what I can bring to the community. It's been fun, but not always as productive as I would have liked. However, I don't regret any of it because it was a learning curve. Or, a learning wave. With that said, I decided it was time to sit down and think about what I wanted to do with crochet in 2023.
De-Stash
My stash is pretty old. I have had a lot—if not most—of my yarn since I started designing back in 2017. So some of my stash is discontinued (all my Sugarbush yarn for instance) and not easy to top up should I need to. I have been de-stashing somewhat through donations and using up some of the yarn I have in projects, but I really do need to get more de-stashing done. I have some sweater qualities of yarn and then some that just enough for wraps and shawls.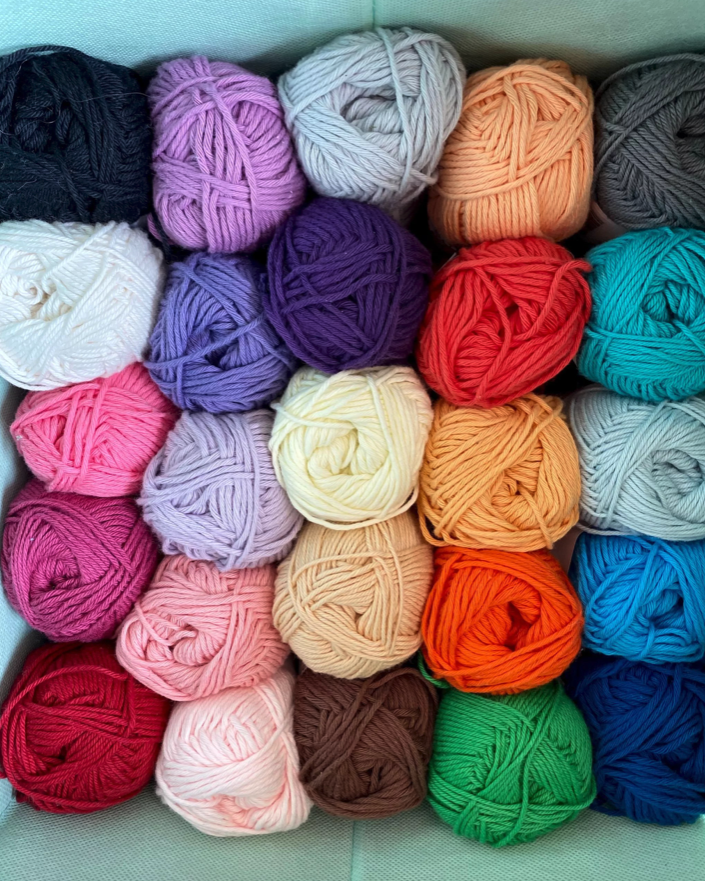 My reasoning for this is very similar to Natalie's from Knitty Natty. I don't love all of my stash anymore. It's an odd stash too, a medley of natural fibres that were pricy to buy and budget yarns as well. I seem to go back and forth in wanting to only crochet with merino wool and being perfectly fine with picking up acrylic yarns at big box stores. So I want my stash to make a little more sense and be one that I can pull things from for bigger projects like sweaters (which I don't really want to make in acrylic) or just buy the yarn for the project without cringing because I have yarn under my bed.
I also just don't want to house so much anymore. It's way too much and it's hard to know what I have—like I said, I have yarn under the bed and in the closet and on the yarn shelves. I want my stash to be a more reasonable size. 
I have to really sit down and plan out how I'm going to de-stash, but that might be a blog post for another day. Now, while de-stashing might not sound exciting to you, it really is to me because once I've stashed down, I can let go of the weight of all this yarn and be a lot freer in my purchasing of yarn in the future—aka, guilt free. 
Skill Up
I have been quietly considering all the things I don't know in crochet and acquiring some courses to skill up so that I can crochet even lovelier pieces and spread my wings a lot more in my designing. While part of me is afraid to admit I don't have certain skills (or feel as if I do) I know that my skills are such that if I just sit down and play with those techniques I can acquire those skills very easily. So spilling up is definitely part of my crochet plans for this upcoming year. 
Suggested for You: Why I Don't Knit 
Some skills I want to acquire are slip stitch (brioche) crocheting, more colour work techniques, and gauge understanding—I think that the more wearables you make, the better your understanding of gauge.
I also really want to expand my Tunisian crochet skills and hope that I can really give some attention to these skills as well. I really love the look of Tunisian crochet and I find it soothing in a way that is very different than crochet and so I want to be able to use this style a lot more than I currently am. 
Other skills I'm interested in developing but will likely not focus on much (or at all) this year are:
Amigurumi making
Lace work
Knit like stitches
Overlay crochet
Crotatting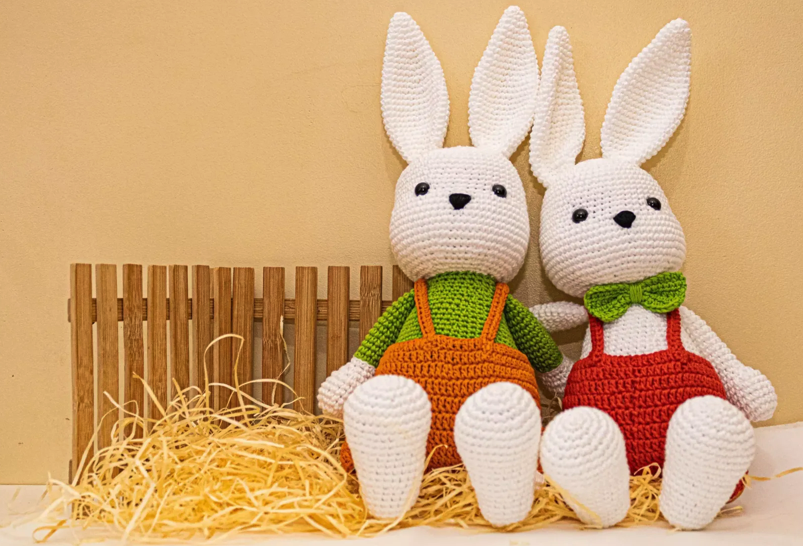 For me, it's really important to acquire skills that are more universal to crochet such as colour work instead of speciality skills like crotatting. There is so much to learn in the world of crochet, but skilling up doesn't mean attacking all those skills at once. 
Bringing You More
I hope this year to really be able to bring you more on Pretty In Crochet. Growing is apart of my goal because I want this blog to be a real business that provides my family a partial income. So I do want to grow! In 2023 I want to bring you more tutorials, tips and tricks as well as patterns and information about crocheting. I hope that this can be a place of community as well, so I'm exploring ways for us to connect and chat. 
Final Thoughts
Looking back over this post, I feel as though this is a huge undertaking! And my mat leave is ending so I'll be back at work part time—I don't know how that will change my life, being a mom who works out of the house instead of being a stay at home mom. So I can't gauge how realistic these goals are. But maybe realistic goals aren't always good for us—maybe in some ways they limit us. I'm setting the bar high so that I push myself a little harder to achieve these goals. 
It's okay not to achieve your goals sometimes—life takes you on unexpected journeys and the path you thought you were travelling twists more often than not. However, setting the goals might be what's really important rather than how you get there. The journey is the fun part, the part that will challenge you and allow you to grow. It's the part that matters more than your envisioned end goal at times. So I'm okay if things go awry, although I do intend to work hard to meet these goals. 
Subscribe to the newsletter to stay in the know and for special subscriber perks!