If you are looking for gifts for that someone in your life who just loves all things knit and crochet, then you have happened upon the right blog because I have a list that will make that yarn lover grinning from ear to ear. Or, possibly even crying with joy. 
*This post may contain affiliate links to support the cost of this blog. At no cost to you, I may make a small commission if you purchase through these links.*
Those of us who really love yarn craft know that receiving a gift that will enhance our yarn craft life is a gift that really tickles us pink and makes us happy. And that's because yarn and crochet or knit really matter to us. They are part of what makes us unique and allows us to express ourselves in a special way. And believe me, there are things yarn lovers want out there.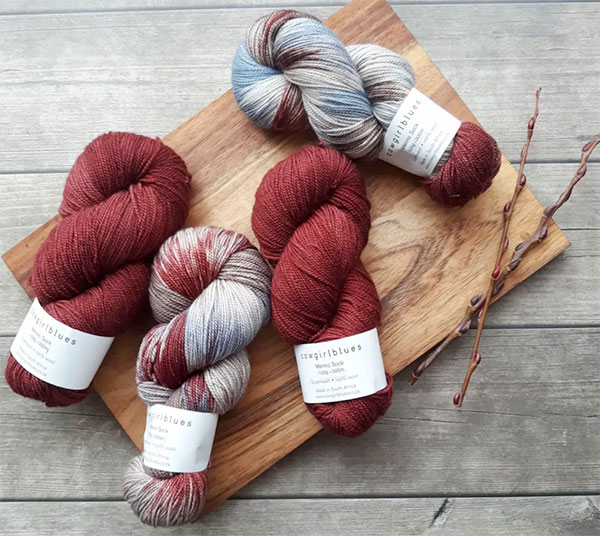 Swift & Winder
Any serious crocheter or knitter wants a swift and winder. Trying to wind hanks of yarn with only your hands is doable, but can result in tangled messes. Which is not only frustrating, but a little tragic (in my opinion) because if you have to cut the yarn to deal with what seem like untangleable tangles, it's a hurt only another lover of yarn knows. So definitely consider getting this a gift–it'll get used and loved and is something many crocheters and knitters won't always get for themselves. They can be pricy, but don't have to be so be sure to check out sites like KnitPicks. 
Yarn
You can definitely gift yarn! Lovely hanks of yarn, especially the hand dyed ones, are always appreciated by a crocheter. Be sure to get around 800 yards so that the person receiving the gift has enough to make a project from. Or, get them a gift certificate to a yarn store.
Hook Sets
Buying that someone a nice hook set–maybe one you know they want–will really set them alive. I love it whenever I get a new hook. It's important to have good tools so upgrade your yarn loving friend to a nice set from Clover or Tulip, or even a couple of nice Furls hooks. If they are knitters, look into sets from Chiaogoo or Knitter's Pride. Quite honestly, having better than your average craft store hooks and needles makes a lot of difference in how one crochets, how the experience feels and even the look of the finished piece. So this is a gift that keeps giving. 
Related Article: Pretty and Functional? Furls Crochet Hook Review
Notions
You can always get notions such as fancy stitch markers, needles and cases and pom pom makers. Some might even enjoy a row counter. These might be more of a stocking stuffer or add on, but they'll be appreciated and loved.
Yarn Bowl
I've often thought about getting a yarn bowl, but I always decide against it. That's why I think it's a great gift–it's not something every crocheter or knitter will get for themselves so it's a thoughtful and useful gift. There are a variety of types to chose from–lovely wooden bowls and fun ceramic bowls as well.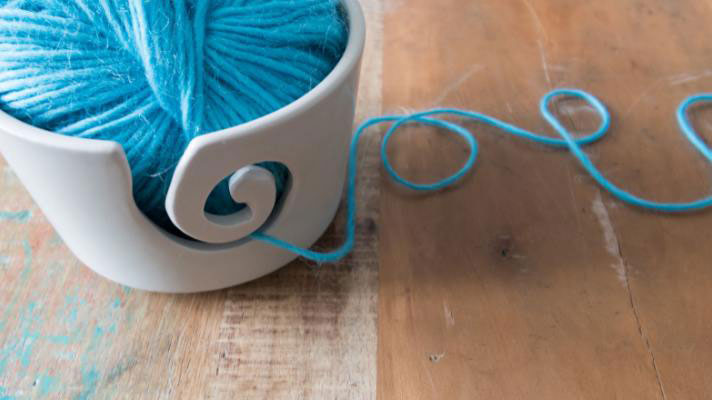 Project Bags
Some crafters like to take their projects on the go, and project bags are great for that. They are also get for the home knitter as well as we don't want to merely leave projects and yarn lying around. Especially if there are pets or small children around.
Books
You can always gift a crochet/knit book! There are books out there that have patterns, teach new skills, or are all about stitches. Some books combine a bit of all of this, and books are a wonderful resource for any crafter. I myself learned to read crochet patterns from a book. Check out your online book store and see what they have in stock–there are soo many wonderful books out there for the yarn lover in your life.
Kits
You can also purchase a yarn kit with patterns. Some craft and gift shops have these in stock and the ones I've seen most often are usually easy projects centred around a theme such as Harry Potter characters. You could probably do a little research online and see what else is out there that might be more appropriate for the person in your life.
Storage Solutions
As a crocheter, I can tell you, I have a lot of tools. From hooks to scissors, to stitch markers and tape measures, all of this stuff needs to be kept some place. It's best to have some kind of storage solution for all of these tools. So you could look into things like a crochet hook case, pouches and totes or yarn caddy. These items give yarn and hooks a home and make storing things a lot more orderly and neat. And saves a crocheter time as they aren't looking for their hooks down the couch cushions.
The End
So that's all the gifts I can think of that are going to be practical and well loved by any knitter or crocheter in your life. I personally asked my hubby for a yarn craft related gift for Christmas this year, and am excited he agreed. Christmas, hurry and come!
Please let me know if you found this useful down in the comments and be sure to subscribe to the newsletter too.